Our Chartered Institute of Public Finance and Accountancy (CIPFA) finance graduate scheme is currently closed to applications, but you can still find out more about the benefits.
Why should you consider applying?
Our scheme is more than just an accountancy programme, it also includes leadership and strategic and personal development.
This 4-year scheme is designed to equip you with all the skills and understanding you need to have a successful career within public services.
You'll receive expert guidance and mentoring throughout the programme.
Excellent benefits package that improves as your training progresses.
Long-term career opportunities at Islington Council.
Islington lies in the heart of the city, with thriving cultural, culinary, and nightlife experiences within its six square miles.
For more information read the Islington's Finance Graduate Scheme 2021 overview.
Why being a finance graduate trainee is for you
"As a council we value the graduates that come through the Finance Graduate Programme and that is why we have a well established package offering excellent support and work experience required to succeed; as well as a pathway into opportunities for career progression and further learning."- David Hodgkinson, Corporate Director Resources.
Watch the video and listen to David explain more about the role.
A message from our current graduates, Lucy and Ellena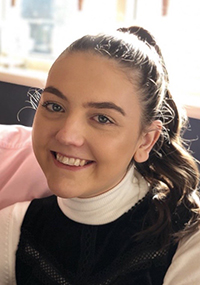 "I joined Islington Council as a history graduate with very little financial and accounting knowledge, but have learnt so much through the combination of my CIPFA studies and putting this into practice in my placements day-to-day. Being given the opportunity to rotate through different teams within Finance has enabled me to get a greater understanding of the different roles and responsibilities.
Islington is a really interesting borough to work in, and is a great working environment as well. Colleagues are really supportive and understanding of the challenges of undertaking studies while working. Having a mentor from day one as an extra level of support is also really helpful". Lucy, Cardiff University.
Now watch this short video of Ellena, talk about her experience and the many benefits of our CIPFA graduate scheme.